Website Design
Let us Bridge the Gap between Your Business and the Digital Marketplace!
LowCountry BITS approaches online marketing design with the viewer in mind because we know that creating an appealing and informative website is just as important to today's small business as maintaining the quality of the products and services you offer. Showcasing your business' services on your customized website can attract new customers while also offering more flexibility to existing customers.
Personalized Design Process
Our designers will meet with you in person to help guide you through the decision process to find the type of website that best suits your business' needs. We offer three general website packages, each with customizable options, for a small business owner to review when it comes to choosing a business web design: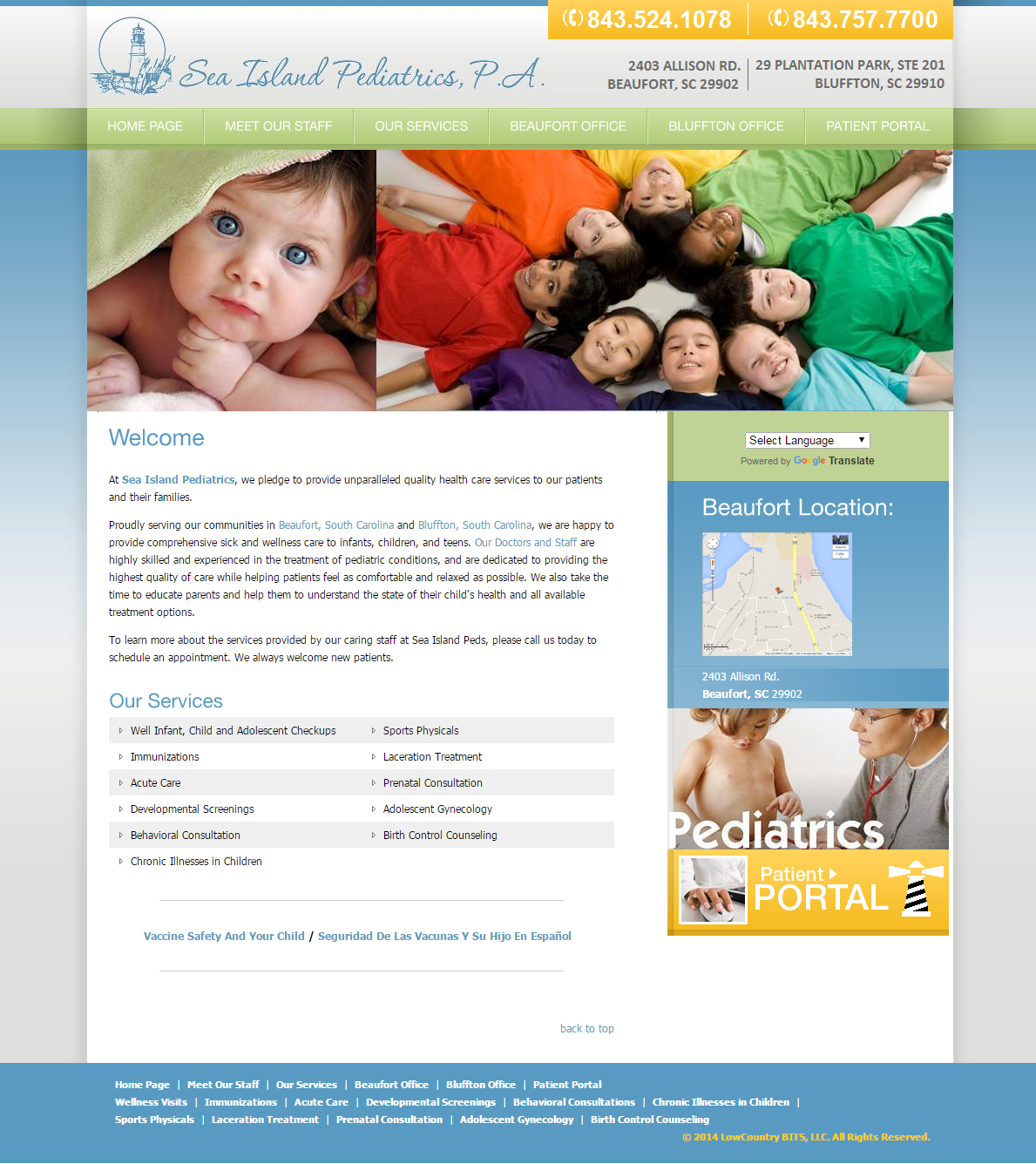 Informational websites are generally based on a simple template and can portray up to six pages. Your company logo will be displayed, along with text about your company, products, services, and contact information. These websites are simple and efficient, though, they don't offer much to keep the viewer interested.
Professional websites use flash based imagery to add style and animation to your web design and are aesthetically pleasing to the average shopper. Using interactive .pdf pages, external hyperlinks, fillable forms and dynamic flash imagery gives professional sites an extra level of functionality visitors will find enticing. These sites are most commonly utilized by businesses and can be customized to meet the needs of any type of business.
Commercial websites allow for your customers to view the products you offer and even make purchases over the Internet. These types of websites are usually used for retail based businesses and include the features of a Professional Website while allowing for e-checkout and online inventory control.
Once you choose the package that best suites your business needs, our experienced designers will provide you with the tools and knowledge you need to make informed decisions while choosing layout, style, font, colors, forms, and levels of animation. We will be happy to explain how each of our options relates to your business and how they will affect your visitors. And even if you don't wish to be hassled with technical details, our team can build from any of your preferences to create multiple design templates for you to choose from.
Post-Design Service and Support
After creating your new website, LowCountry BITS can also provide low-cost yearly contracted server space and maintenance for as long as you need it. All of our Website Packages come complete with design and development as well as 1 Full Year of Maintenance and Support including: code and content updates*, server space for your site, unlimited bandwidth, domain hosting and renewal, automatic redirect and backup services, search engine optimization, in-site email, and cost-controlled web marketing. Professional and Commercial packages also include traffic monitoring and 3rd party brand and location registry.
    * some limitations may apply dependent on purchased package options